Om Juha - About Juha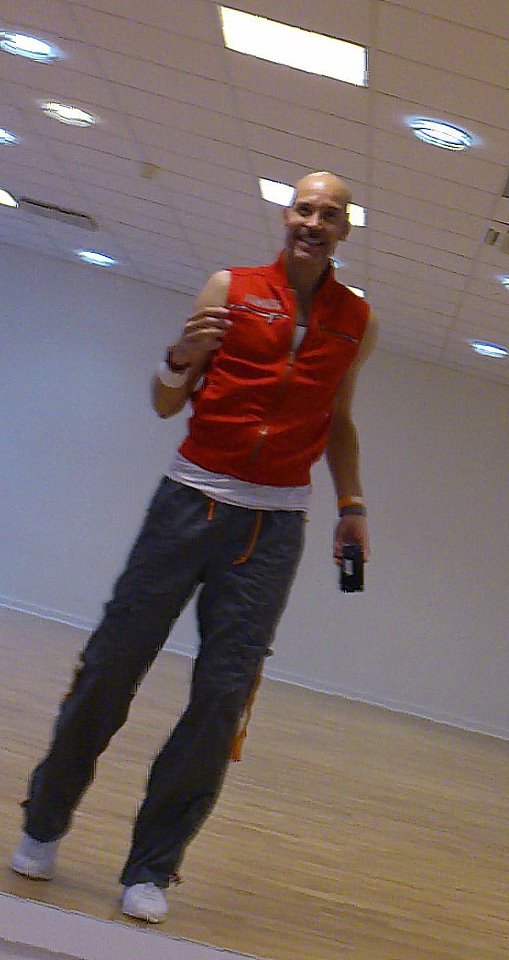 With a mission to improve public health one person at a time.

Juha Takkinen was born in the Finnish Lapland, the land of Sibelius, Sauna, and Sisu, and raised in Lund in Southern Sweden. As a teenager Juha played football and did athletics. He now lives in the Swedish town of Linköping.

Juha realized early that he had a talent for endurance sports and today he participates in The Swedish Classic every year, which is a collective name for doing four long-distance races within twelve months. The races are Vasaloppet (90K cross-country skiing), Vatternrundan (300K cycling), Vansbrosimningen (3K open-water swimming), and Lidingoloppet (30K cross-country running).

Juha Takkinen also has a long and strong background as a group fitness instructor, with over twenty years of experience in instructing workout classes, aerobics and step-up as well as Bodypump® (since 2005) and Zumba® (since 2011), the latter in which he is proficient in all the different specialties. His Zumba Gold® classes are especially popular, designed for the active elderly population, beginners, and those just wanting a less intense workout out of natural reasons (being pregnant, for example). In 2016, Juha added the HIIT-based STRONG by Zumba class concept to his teaching skills. Juha loves making people move and exercise and feel good about themselves!

Juha Takkinen is a member of the Zumba Instructor Network (ZIN) as well as the IDEA Health & Fitness Association since February 2011. He is a Certified Personal Trainer (Internationally via EHFA, today called EuropeActive) as well as a Licensed Strength Trainer since September 2012.